1. RESEARCH & PLAN AHEAD
Before you start a project, plan ahead by measuring your available space, reviewing our product details & researching any city or HOA restrictions you may have.
2. PICK YOUR PRODUCT
After you've done your research, find the product you'd like and add to cart.
Not sure what you want?
3. ASSEMBLE IN HOURS
The above video summarizes the installation of the Sorrento Cabana. The outdoor structures that we offer are designed to be easily assembled. Each kit includes detailed assembly drawings and all the necessary parts and hardware.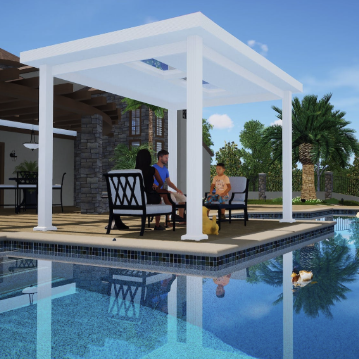 4. ENJOY YOUR NEW BACKYARD
Unwind and take in the beauty of the outdoors while enjoying the added comfort and style of your new backyard, making every day feel like a vacation!