Monte Carlo Operable Pergola
Classic Style Pergola design featuring Motorized Louvers and Florentine Post Columns with Decorative Column Base Trim​
View details

Sun & Weather Protection

Made in the USA
Highest Quality Materials
Quick & Easy Installation
Virtually Maintenance Free
Built to Handle High Winds & Heavy Snow
Classic Style Pergola design featuring Motorized Louvers and Florentine Columns with Decorative Column Base Trim​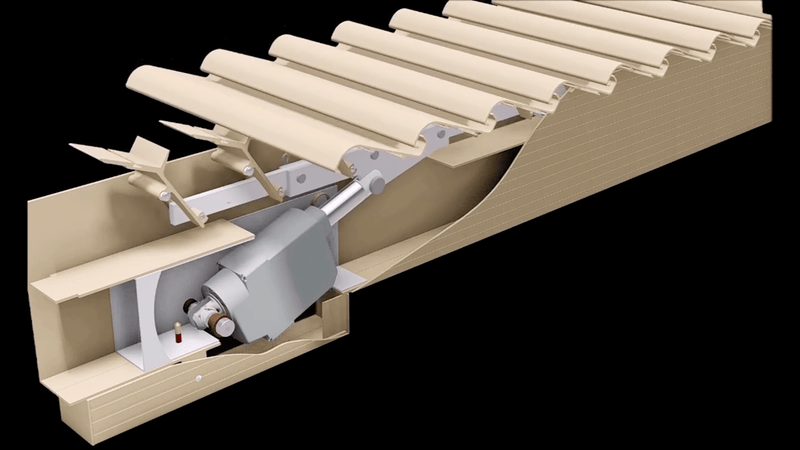 Motorized Louvers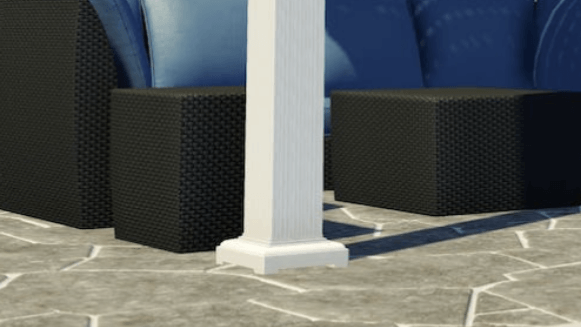 Florentine Columns
Operable Sculptured Louvers
Additional Features & Specs
Operable Pergola
Ability to Open and Close the Louvers Via the Integrated Direct-Drive Rafter "Slow Motion" Actuator with 500 lbs of Push/Pull Force
Florentine Columns with Decorative Base Trim​
Unique Sculptured Louver Designed with a Return Lip Edge to Channel the Water Off the Roof
Operable Sculptured Louvers
Beauty lines on all of the extruded aluminum enhance the elegance and reduce the potential for scratches​
Extended overhang for added sun protection for the patio​
Heavy-Duty, Weather-Proof Construction
Heavy-Duty Extruded Aluminum for Superior Strength​
Electrostatic Finish that Provides a Virtually Maintenance-Free Life​
Peel, Crack, and Chalk-Resistant Extruded Aluminum Finish​
Tested with the Ability to Withstand Live/Snow and Wind Load in Most Markets​
Maximum Snow Load: 10 – 30 lbs Per Sq. Ft.​
Manufacturer Warranty
Easy to Install, Every Kit Includes:
Easy to follow installation guide
Step-by-step installation video
Simple snap-on louver installation
Simple Interlocking Fins
4 Available Color Options:
White ​
Sandstone (Norco Beige) ​
Bronze (Quaker Bronze​)
Black (Datco Black)
All major components are manufactured from heavy gauge extruded aluminum, so you never have to worry about rusting, decay, insect infestation, and helps to eliminate task like painting or replacing parts.
All colors offer a limited lifetime warranty on the Duracron paint finish.
Simple foundation connection using an all-aluminum base mounting shoe to your approved foundation
With your purchase, you'll have access to the complete assistance package from pre-cut or assembled products to an easy-to-follow video to help you or your contractor with the installation process. You'll also receive engineered drawings for a permit package.
Products Made with the Customer in Mind
Specialty Coating
The beauty lines are coated in an electrostatic finish with Duracron that is resistant to all types of damage, including rust, rot, chalking, cracking, and peeling, and provides a virtually maintenance-free life to your product.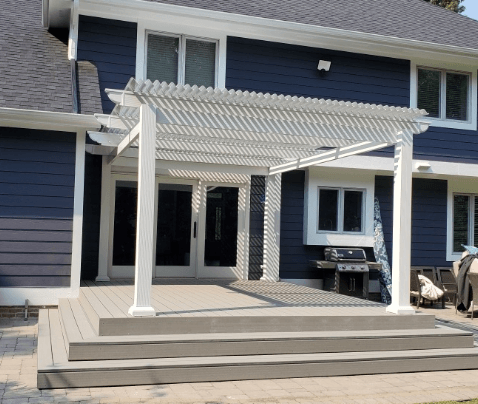 Enhanced Durability
Our heavy-gauge extruded aluminum components offer heavy-duty strength, superior to roll-form aluminum, vinyl, and wood materials in other products. Tested and proven to withstand snow and wind load.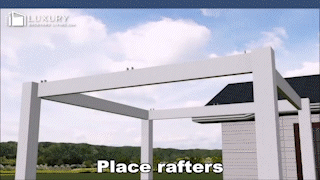 Quick & Precise Installation
The above video summarizes the installation of the Monte Carlo Operable Pergola. Our products come with an easy-to-follow installation guide and offer an exclusive snap-fit construction, making your setup as simple as possible and finished in just a few hours.
Why Choose Luxury Backyard Living

A Worthwhile Return on Investment (ROI)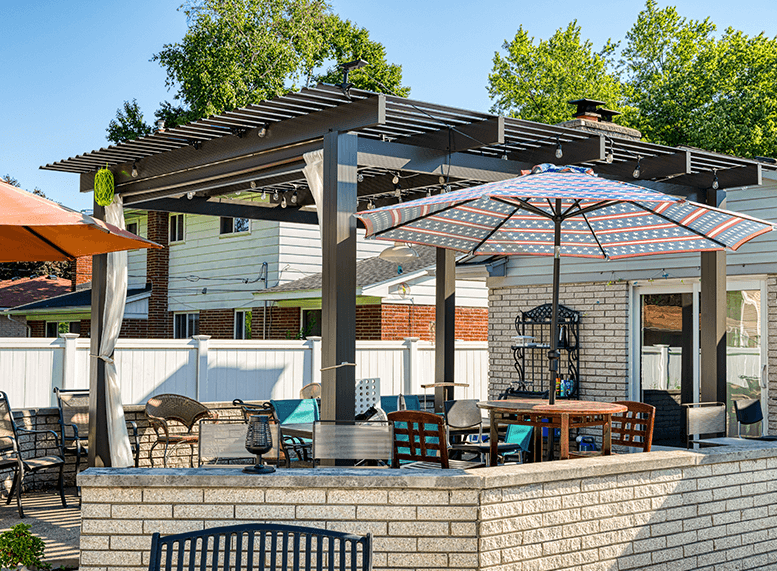 Luxury Backyard Living pergolas are made of heavy-duty extruded aluminum, making them virtually maintenance-free. Unlike other pergolas, our products are coated in an electrostatic finish with PPG DURACRON® that is resistant to all types of damage, including rust, rot, chalking, cracking, and peeling.
Happy Customers
"I would 100% recommend them because they were so easy to work with and the versatility of their products. With our Operable Pergola, all I do is push a button and the louvers are open and closed within 30 seconds. We love it!"
Lynn B.
"The cabana is a great addition to any home in the backyard, especially in Vegas. Nobody wants to be super hot. Quality product, put together in just a few hours."
Mike & Mark S.
"A friend of mine from the Army referred us. We wanted something that wasn't a huge amount of effort. Prior to having our new space, it was sweltering, which made it difficult to enjoy the outdoors. The sky view feature is great. Opens up the space & you don't feel like you're in a box."
Schroeder Family
"I can't believe how easy and simple this was to put up. Takes 2 people and went together in less than 3 hours. We can't be happier."
Jose C.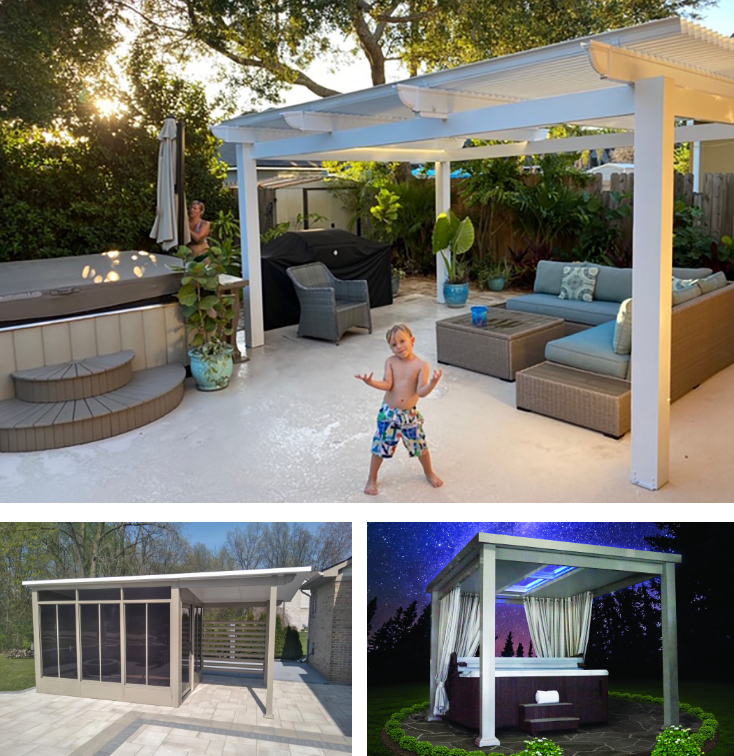 ---
Your Dream Backyard Awaits
Contact us today to find the right solution for your outdoor living space.